Please see below a message from Virgin Care….
Cancellation of Local Child Health Clinics due to Coronavirus
All Wiltshire Child Health clinics will cease to run from 23/03/20 until further notice as part of the Community Response to Coronavirus.
Even though Wiltshire Health Clinics are not running the Health Visitor Service is still open and operating. If you have any concerns about a child please call the Single Point of Access on 0300 247 0090, Monday to Friday 9am-5pm excluding Bank Holidays. You'll be able to speak to a health visitor for advice.
https://wiltshirechildrensservices.co.uk/health-visiting/
Our website will be updated  as information changes
Keep well everyone, and don't hesitate to call if you need us.
Wiltshire Health Visiting Service
W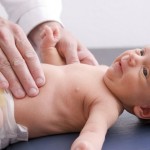 e have regular weekly Health Visitor Clinics where parents/carers can bring their children to be weighed and checked by a Health Visitor,
This is a good opportunity to speak to a professional if you have any queries concerning your child.  No appointment is necessary.
To contact your local Health Visiting Team you can call the Health Visitor Single Point of Access (SPA) Telephone 0300 2470090 or email vcl.wiltshirespa@nhs.net.                                      
The dates of the clinics are on at the following venues.
NOTICE
Due to the venue closures, some clinics have now been cancelled until further notice. Please check below or call the SPA number above for further information.
Rise Hub @ Charter, Wood Lane, Chippenham, SN15 3EA
Monday 1.00pm – 2.30pm (Cancelled until further notice 23/3/2020)
Broken Cross Family Health Centre, Broken Cross, Calne, SN11 8BN
Tuesday 9.30 am to 11.30 am (Cancelled until further notice 23/3/2020)
Corsham Springfield Community Campus, Beechfield Road, SN13 9DN
Tuesday 1.30 pm to 3.30 pm (Cancelled until further notice 23/03/2020)
St Michael's Church Hall, Lyneham, SN15 4PR
Tuesday 1.30pm to 3.00pm (Cancelled until further notice 23/3/2020)
Royal Wootton Bassett Children's Centre, Byron Avenue, SN4 8BA
Wednesday 1.30pm to 3.00pm (Cancelled until further notice 23/3/2020)
Spring Rise Children's Centre, Frogwell, Chippenham, SN14 0DH
Thursday 11.00 am to 12.30 pm (Cancelled until further notice 23/3/2020)
Malmesbury Primary Care Centre, SN16 0FB
Wednesday 10.00 am to 12.00 pm (Cancelled until further notice 23/03/2020)
Cricklade United Reformed Church Hall/Purton Village Hal (Both cancelled until further notice 23/3/2020)
Thursday 2.00pm to 3.30pm – Alternate weeks at venues, Cricklade 1st and 3rd Thursday of the month and Purton 2nd and 4th Thursday of the month