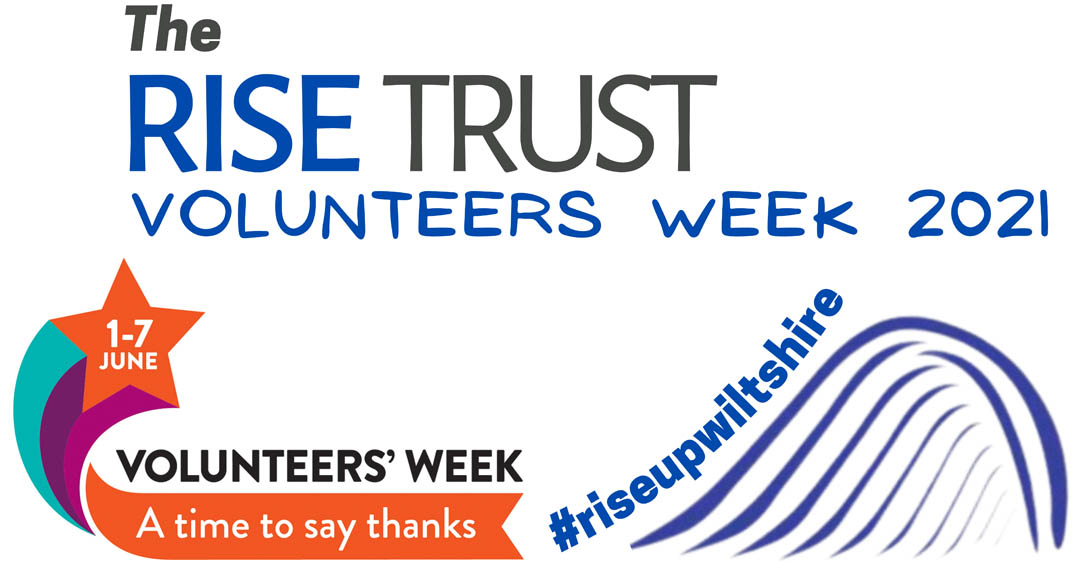 The RISE Trust Volunteering Facts:
RISE receives approx. 110 new volunteer enquiries every year.
In 2019 RISE volunteers gave over 7500 hours of their time to the service. This equates to a value of £61k!
In 2019-2020 we were able to accept 21 work placement/student volunteers across our service.
We currently have 10 youth volunteers working across North Wiltshire. With a new Youth Volunteer Program currently being developed.
5 of our volunteers have received Chippenham Civic Awards for their commitment to the service.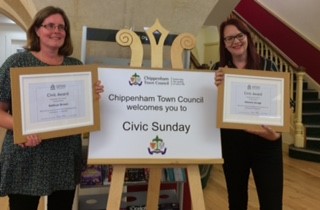 Chippenham Civic awards 2019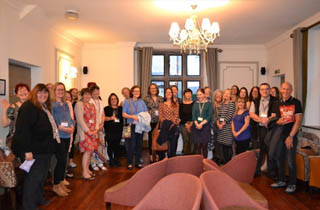 RISE yearly Volunteers Recognition Event (2019)- celebrating together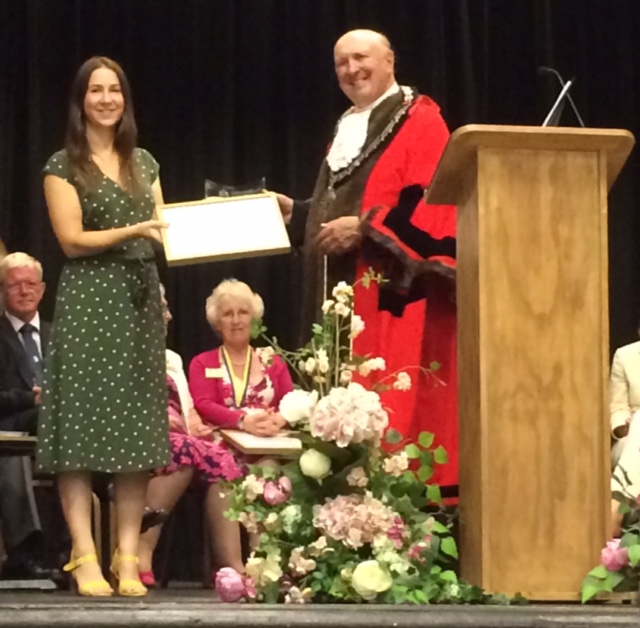 Chippenham Civic awards 2021
What Difference Does It Make?

Around 60% of our volunteers were previously supported by the Children's Centre.
"The work you do here changes lives.  You were the first people to offer me some help and I could not have dealt with what was happening without your support. I want to be able to help other families the way you have helped me"
(A newly trained Family Visiting Service Volunteer)
We celebrate the diversity of our volunteers.
Our youngest registered volunteer to date is 14 years and our oldest is 80 years!

"I was given a very thorough induction training session which consisted of Health & Safety, understanding confidentiality and appropriate information sharing within the organisation, safeguarding children, and working with families, childhood development etc. I was also given access to online Safeguarding Children e-academy courses where I found many relevant topics"
(A Volunteer following their induction training)

On average 80% of our volunteers leave to go onto paid employment.
"volunteering has given me the confidence to support others with something I had struggled with myself"
(From a volunteer who went on to work in a school)
Volunteering Opportunities
With each volunteering opportunity, you will receive induction training with our volunteer coordinator. After we have identified which volunteering position you would be best suited to, a full DBS check & induction training will be undertaken.
We currently have volunteering opportunities in many areas of the service including:
Bookstart Corner
Family Visiting Service
RISE Youth
Breast Feeding Peer Support
Child Contact Centre
Find out more about your next volunteer opportunity here:
NEWFLASH: In 2021 RISE celebrates supporting our 200th child through the Mentor Me programme, find out more about the programme and how we have supported Chippenham school age children…
What is The RISE Mentor Me Programme?
The programme was developed to meet the needs of children needing additional pastoral support in schools across Chippenham, Wiltshire.
Kindly funded by Chippenham's Borough Lands, the project has offered help in 10 of our local primary schools. All Mentors are volunteers and the scheme is overseen by the RISE Trust's Mentor Me Coordinator.
The Mentoring volunteer process starts with an initial enquiry sent to our volunteers' team, if mentoring is an area of interest, you will be passed onto our coordinator who will take you through the induction process.
References are taken up, a DBS check is made and bespoke training is given which includes safeguarding training.
Once you are fully trained and feel ready to start, you will be introduced to the school SENCO/Pastoral Manager and matched to a child who has been referred by the school as a pupil needing additional support. Referrals are only made after parental consent has been given.
Mentors commit to one afternoon a week to see a child in school, for a minimum of 6 months. This ensures continuity and consistency over time which helps cement the relationship with the mentee.
Sessions with children are relaxed and informal, they are Mentee led so the child decides what they want to chat about and when – that might be about how they feel about school, about friendship issues, maybe something they have heard on the news – anything that's on their mind that they want share. There is usually an activity in each session: a boardgame, arts and crafts activity and an opportunity to fill out a scrap book about themselves.
There is never any pressure for the child to talk to their mentor, but we find this comes naturally as trust is built over time.
Mentors themselves are supported, by the Trust, who offer help with resources for the mentoring sessions and an opportunity to chat about how things are going for them.
We have mentors from differing backgrounds, from retired teachers, nurses, parents with experience of SEN or people wanting to change their career path. All that is required is a genuine desire to help by offering a listening ear to children and the free time to commit.
How has the programme supported schools?
One school wrote…
'The in-school mentoring programme delivered by the Rise Trust has been invaluable in helping to support the social and emotional needs of some of our pupils. The service provided is individually tailored to the needs of the children and managed and delivered by a team of dedicated and professional staff and volunteers.
What difference has it made to the children?
From the Mentor Me Coordinator…
'I see children who have had the opportunity to take part in this scheme blossom and bloom and their confidence grow. It's an absolute delight to hear about the rewards both the Mentor and Mentee get out of their sessions together and how much both equally look forward to the next session and catch up'
From two of the children who have had Mentor Me support……
'The best part of mentoring is telling my Mentor things I can't tell anyone else'.
'I enjoy the mentoring sessions very much. They give me an opportunity to talk about my feelings. It's like being in another dimension and an escape'.
Your volunteer journey starts here!
Complete our volunteering expression of interest form and our Volunteer coordinates will be in touch.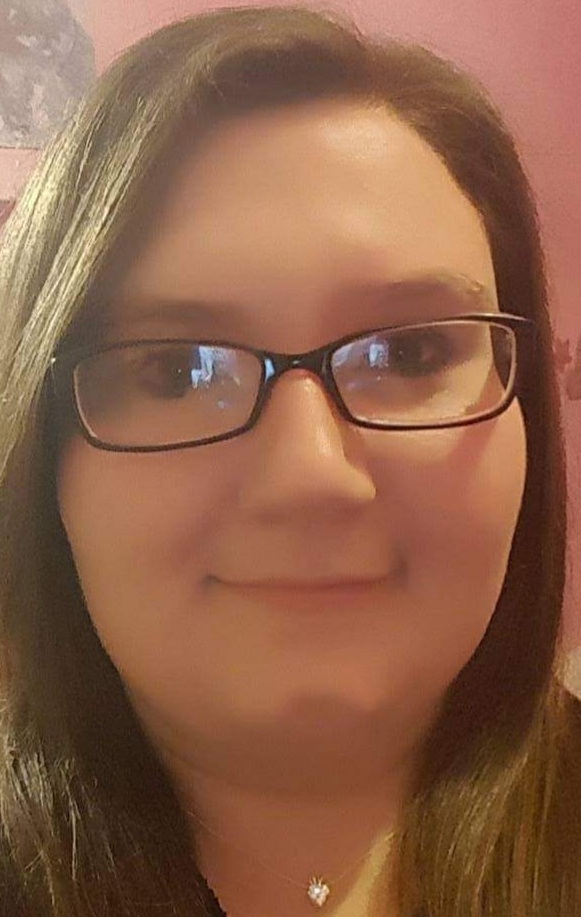 "From a family receiving outreach support, volunteering has led me to"….
"I was at home alone all day with my new baby and I was only 18…."
I have been assigned a Family Outreach worker. Leona was incredible at boosting my confidence. She encouraged me to attend '4U' (Young parent group).
Then volunteering was mentioned.
Leona said I could help at my nearest 'stay and play' group for one session and take my 18 month old daughter along with me, just to see how I got on. Lucy was running the group at the time, and I immediately loved it and wanted to help, I went back every week!
The volunteering induction process was very easy. I had clear instruction all the way through and everyone I met (for DBS, training etc) was so welcoming. They could all see I was very nervous.
I volunteered for the stay and play session originally, until my daughter turned 2.
She then started at The Oaks pre-school and I began volunteering as the receptionist at RISE Children's Centre part-time. I would follow the current receptionist around, learning constantly.
After only 2 months in this volunteer role, I was offered an apprenticeship with RISE.
I completed the Level 3 in Business and Administration Course over 18 months and passed every unit. Once I had gained this qualification, I was instantly offered a permanent job at The RISE.
One day, I answered an SOS call from a staff member needing help with a youth group session. I went along to support them for one session and ended up becoming a Youth Volunteer for 3 years!
I have been volunteering and employed by The RISE for 8 years and in that time, I have:
Run sessions.
Passed a level 3 qualification.
Worked in the preschools.
Worked in the youth group.
Organised events within RISE.
Now I am the administrator for the volunteer programme!
All of these things, I would never EVER have dreamt I could do 8 years ago. The confidence, knowledge, and experience that volunteering has given me is invaluable and I would not be where I am if Leona had not knocked on my door all those years ago and encouraged me to start my journey.
I wholeheartedly recommend volunteering if you have some time on your hands. It does wonders for your own personal wellbeing.
It gives you confidence, knowledge, and skills you wouldn't ever think could be linked to volunteering.
Now that I am the volunteer administrator, I see the other side of volunteering. I see the people our volunteers help and how incredibly grateful they are for everything the volunteer does.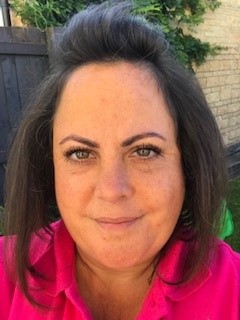 "I had been in my previous job for almost 10 years and was looking for a new challenge"….
After speaking to a Parent Support Advisor in the setting we worked at, she told me that volunteering was a great way of updating my CV and gaining experience in other areas.
The first organisation she suggested was The RISE Trust.
After my initial contact, I was invited to meet Vicky Watt the volunteer co-ordinator. Vicky was so warm and welcoming she put me at ease straight away.
 I was extremely excited to be told I was a suitable candidate to volunteer at the Chippenham Contact Centre, working alongside other volunteers and RISE staff.
The process of becoming a volunteer was easy to navigate, I was so well supported by the wonderful staff who made me feel welcome from the onset.
I now spend every third Saturday of the month at the Contact Centre supporting families spending time together working with a really fun, caring and experienced team.
One of the biggest things I have learnt through volunteering in this role is to be more aware of my unconscious bias.
Alongside that the' feel good feeling' I get for giving my time for a worthwhile cause gives me great satisfaction.
My Rise journey has led to me becoming a fully-fledged member of staff, starting as a Family Practitioner, and leading onto my current role as an Outreach Worker.
My advice to anyone considering a volunteering role is 'GO FOR IT!'
Giving a few hours of your time can have a huge impact on others and enable organisations like The RISE to support as many people as possible, it also gives you the opportunity to meet new people, help your well-being and it may just lead to that dream job you have been searching for like it did for me.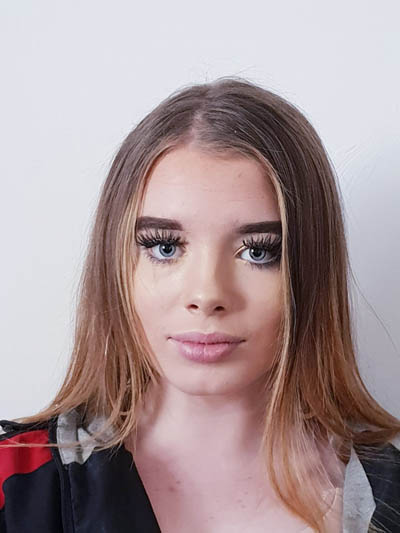 "Aged 14, and a work experience placement at RISE Pre-schools turned my life around"….
"aged 14, out of school….then work experience encouraged me to follow my passion"
After three failed secondary school places, life was pretty tough.
I was just entering year 10 and had no idea where my education would go. School wasn't right for me, and my self-esteem was really low.
I started being home schooled with a private tutor, but this was isolating, I knew needed to find a different path.
With the support from my Mum, I spoke to Vicky at The RISE Trust about working as a volunteer for work experience in one of their Pre-schools.
I have always enjoyed working with children and as I am the oldest in my family, I have lots of experience.
Vicky took me through the induction process and explained everything to me.
After completing this I met the team at The Oaks Pre-school.
I was given a uniform, a badge, and a locker- I was part of the team!
They made me feel so welcomed, and although I was very nervous, they made me feel comfortable and supported.
I worked one day a week for a year, and over time, I built some great relationships with staff, children, and parents.
I used my creative skills to plan craft sessions with the children, and this led me to follow my passion in the beauty industry.
I applied for a college place the following year and I have just completed my level 2 in Beauty Therapy.
Volunteering for The RISE taught me that sometimes it's good to step out of your comfort zone, and to challenge yourself.
I don't think I would have had the confidence to follow my dreams if I hadn't had the support from the pre-school staff making me feel like a valued member of the team.
Are you looking for work experience? We currently offer this to students from Hardenhuish, Sheldon, Abbeyfields, Kingsbury Green and Wiltshire College.
Please contact us for further details…
Do you think you could volunteer for RISE? Complete our expression of interest form and one of our team will be in touch.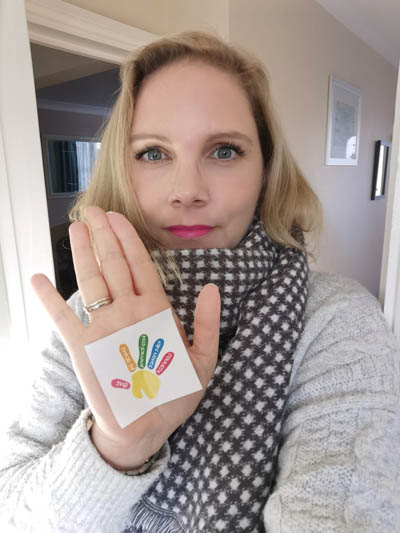 "A first time Mum, looking for friendship and support to finding lifelong friends"…
"I've made friends for life".
I have been a Bookstart Corner volunteer since November 2015. I saw a flyer in the children's section of the local library and went from there. I had made some great friends at the children's centre in 2011 when I had my first baby and was keen to give something back.
As a stay-at-home mum I saw it as an opportunity to connect with my community, learn new skills, and have a break from my own toddler! I'm passionate about reading and the benefits to children, so this was perfect for me.
Everyone I spoke to or met at RISE was so friendly and helpful.  I was trained in volunteering, safeguarding and Bookstart delivery by children's centre staff, and given ongoing support and training.  Nothing was too much trouble for them, and I was able to ask questions and query anything I wasn't sure of without fear of feeling silly.
In May 2018 I was lucky enough to be invited to be trained as a volunteer Parent Group Leader as part of the EPEC Project.  I love facilitating parenting courses to families in my local area and seeing them grow.
I currently volunteer with the RISE Youth team in Royal Wootton Bassett doing detached youth work every Tuesday evening which is fun and gets me out meeting young people.  It helps me feel connected to my community.
What I have learnt from being a volunteer- How to 'feel the fear and do it anyway!'. How to engage with other people in a non-judgemental way. How to encourage and inspire other people in my community to do the same. It has also benefited my own household as a lot of the skills I've picked up along the way have been relevant and helpful to us
I now have a fulfilling and interesting job role as a Community Engagement Worker with the RISE, which fits around my family.  I have more confidence, along with new skills and training on my CV to enhance future job prospects.  Most importantly to me, I've made friends for life.
Do you think you could volunteer for RISE? Complete our expression of interest form and one of our team will be in touch.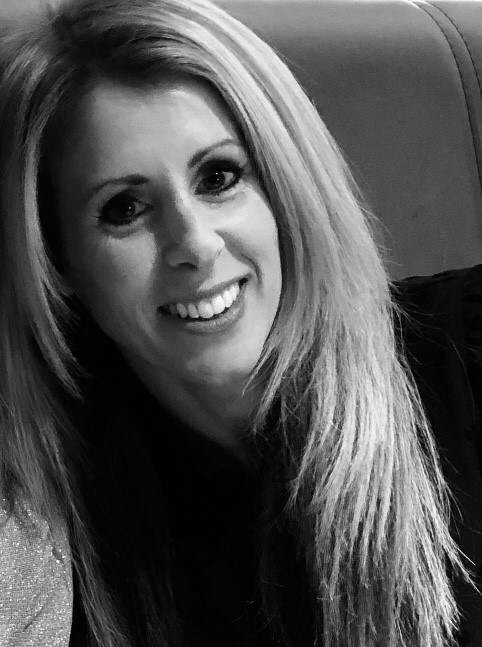 "I wanted to put my skills to a different use"….
"Working part time and having a busy family life, I was really keen to use my skills in a different way by offering to help others through volunteer work.
My journey began with volunteering in the maternity ward at Bath RUH. Following the birth of our youngest I had to take a break from this but always knew that it was something I wanted to return to due to the rewarding nature of voluntary work.
Once our youngest was settled into school life, I found I had some time available to allow me to do this.
I had heard of The Rise through my workplace and decided to approach them to explore the opportunities they had. There were various roles that I could have chosen to do, I settled upon working with the Family Visiting Service supporting people as necessary.
After the training, I was all set to meet my first family, who I continue to visit on a weekly basis today. It has been & remains an incredibly rewarding role to play in the community & one I would highly recommend. The Rise & Vicky have supported every step & are a great team to be a part of."
Becky FVS volunteer
Volunteers continued to support families throughout the pandemic…