Important update to RISE services due to COVID-19.
Our centres at The Oaks, Calne and Royal Wootton Bassett are now back open for pre-booked appointments only.  This is to allow us to see people who may need support 1-1 in centres. SpringRise @ Frogwell  will remain closed for now.
ALL sessions and courses are cancelled at our centres including Mum2Mum Breastfeeding Peer Support groups and Health Visitor clinics until further notice but we are offering a host of virtual and online support for anyone with an under 5.  Please call for more information on our  Single Point of Access 01249 463040.
Children's Centre outreach workers will NOT be doing home visiting but may deliver essentials if required and support services will continue for families.
For Health Visitor support please call their Single Point of Access on 0300 247 0090. Health Visitor Clinic information
Outreach support will continue through phone calls, video links, texts and email.
Families will still be able to contact their Outreach worker.
Any family with under 5s can still phone in for support and advice including ideas for things to do with their children.
We understand that this is becoming more and more challenging for families therefore we are available as a listening ear.
We will be posting activity ideas, top tips, advice and guidance on our Facebook, Instagram pages and website regularly.
Staff will signpost families to other agencies that can best support them if required.
RISE IS STILL OPEN FOR BUSINESS albeit virtually – we are here to help! Please contact us through our website, facebook pages, or on the telephone.
This information was correct at the time of publishing and is dependent on staffing capacity. further updates will be posted/ emailed as and when advice changes.
Please stay safe.
The RISE Trust has been overwhelmed with offers of help, support and donations to help our families.  We are humbled. THANK YOU 😊  If you do want to donate please find our details here …Donations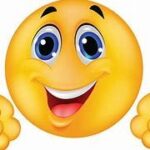 A HUGE vote of thanks to all those who have donated towards The RISE Trust Covid-19 fund.
Everyone at The RISE Trust sends their heartfelt thanks – please know that this contribution helps the families of our community know they are special, and that people care about them during these very challenging times.
Lynn Evans, C.E.O
The Rise Trust – Always here for you…
The RISE Trust supports many projects in North Wiltshire. We manage 4 designated Children's Centres buildings in Chippenham, Royal Wootton Bassett and Calne. We provide Children's Centre services for the Corsham, Cricklade, Malmesbury and Purton areas. We also run Youth services, such as mentoring and youth groups. In addition to Children's Centre-based and school-based activities we run events around Chippenham and North Wiltshire. The RISE leaflet 2019
SAFEGUARDING  – The RISE Trust is committed to safeguarding and promoting the welfare of children and young people and expects all staff and volunteers to share this commitment. (For further information please look at The RISE Trust policies here)….RISE Trust policies , The RISE Trust Privacy notice children and families and Safeguarding leaflet
What we are about ……