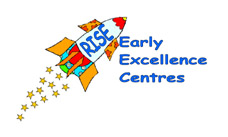 Early Excellence Centre @ The Oaks
The Oaks
Chippenham
SN15 1DU
Pre-School Manager – Emma Williams
Telephone 01249 463040
Email:  emmaw@therisetrust.org
Family Fridays
Family Fridays give you the opportunity to speak to your child's key worker and discuss their development and learning. You can view your child's Learning Journal and ask about any concerns you may have.
We have fun activities for you to complete with your child as well as socialising with the other parents.
Once a term we will get a special visitor to attend such as:
Dental Health
Housing
Library
Outreach Workers
Job Club Course Leaders
Ask us for more information about these events.